Nevado Ampato
Ampato is a dormant 6,288-metre stratovolcano in the

Andes of southern Peru, about 100 km (60 mi)

northwest of Arequipa. It is part of a 20 km (12 mi)

north-south chain of three major stratovolcanoes,

including the extinct and eroded 6,025 m. Nevado

Hualca Hualca at the northern end and the active

5,976 m cone of Volcán Sabancaya in the middle.
In September 1995, the rapidly retreating glacier near

the summit of Ampato revealed the frozen mummified

body of an Inca girl, killed by a blow to the head about

500 years ago. The mummy, later called the "Ice Maiden" and nicknamed "Juanita", was

recovered by an expedition led by American archaeologist Dr. Johan Reinhard. In October

1995 and December 1997, Reinhard and Peruvian archaeologist Jose Antonio Chavez

directed expeditions that led to the recovery of three further mummies above 5,800 m.

(Wikipedia)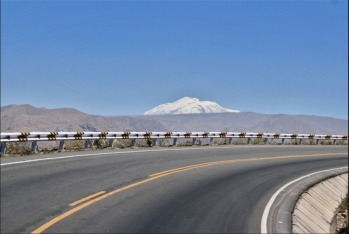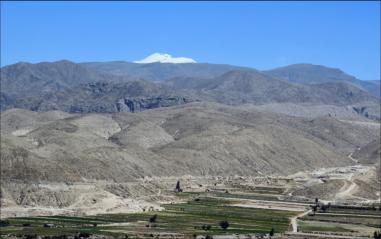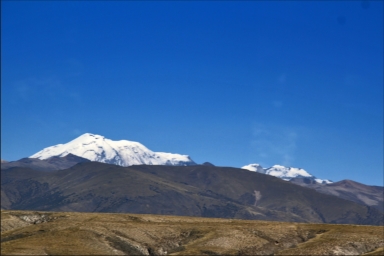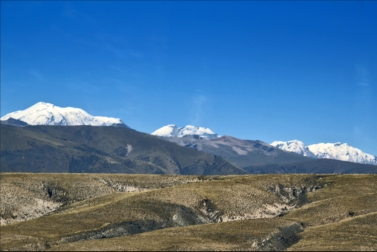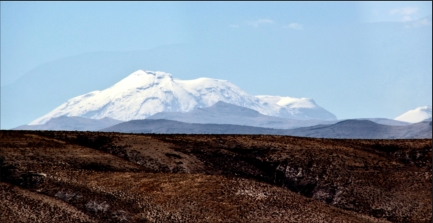 HOME
Panoramas
click on panorama
click on pictures to enlarge