Andernach Geyser
Location: 50° 26′ 54.5″ N, 7° 22′ 30.6″ E
Elivation: 63 m
Andernach Geyser

is the highest cold-water geyser in the world,

reaching heights of 50 to 60 metres. The geyser was first bored in

1903 on the Namedy Peninsula in the Rhine near Andernach. In

2006 it was turned into a tourist attraction and one of the sights in

the volcano park and part of the Geopark Vulkanland Eifel. Today,

the fountain is fed from a 350-metre-deep artisian well. Since 7

July 2006, the geyser has erupted regularly. At night it is closed

with a valve for safety reasons, but its allowed to erupt during the

day. Access to the nature reserve is possible only in guided boat

trips, booked in advance in the Andernach Geyser Adventure

Centre from end of March to End of October . On 9 November

2008 the Andernach Geyser was officially recorded in the Guiness

Book of Records as the highest cold-water geyser in the world.

(Wikipedia)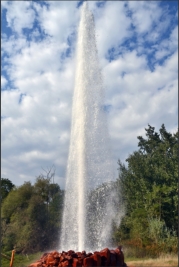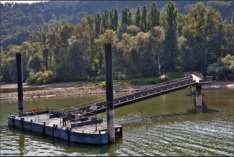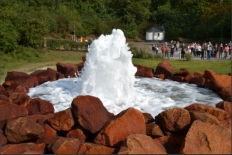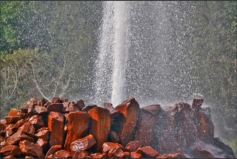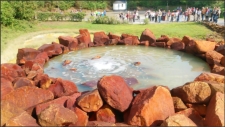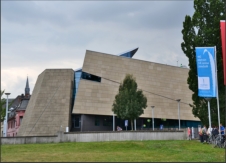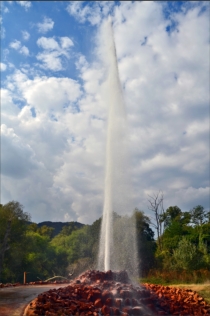 HOME
Andernach, 23. Sept. 2016