The word volcano is derived from Vulcano stratovolcano in Italy's

Aeolian Islands. Vulcano was constructed during six volcanic

stages during the past 136,000 years. Two overlapping calderas,

the 2.5-km-wide Caldera del Piano on the SE and the 4-km-wide

Caldera della Fossa on the NW, were formed at about 100,000

and 24,000-15,000 years ago, respectively, and volcanism has

migrated to the north over time. La Fossa cone, active throughout

the Holocene and the location of most of the historical eruptions of

Vulcano, occupies the 3-km-wide Caldera della Fossa at the NW

end of the elongated, 3 x 7 km island. The Vulcanello lava platform

forms a low, roughly circular peninsula on the northern tip of Vulcano that was formed as an island

beginning in 183 BC and was connected to Vulcano in about 1550 AD. Vulcanello is capped by

three pyroclastic cones and was active intermittently until the 16th century. The latest eruption from
Vulcano consisted of explosive activity from the Fossa cone from 1898 to 1900.

Vulcano
Location: 38.404° N, 14.962° E
Elevation: 500 m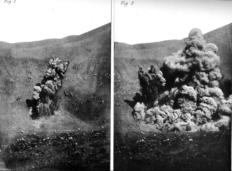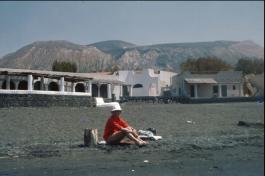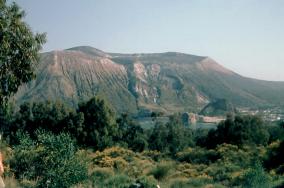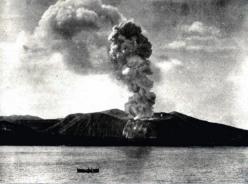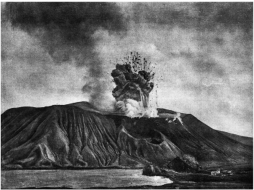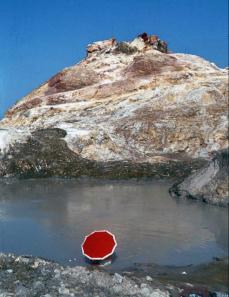 HOME
Vulcano, May 1979